English :
Kse­niya Simo­nova tell us the story Ger­man attack against Soviet Union, in 1941, and does so with only a bit of sand.
Ama­zing, beau­ti­ful and poetic.
French :
Une poé­sie incroyable pour séquence de tableaux réa­li­sés par une artiste russe, sur du sable, et en direct.
L'artiste, Kse­niya Simo­nova, raconte appa­rem­ment l'attaque Alle­mande contre l'union sovié­tique en 1941, et le fait avec une dou­ceur et une beauté incroyable.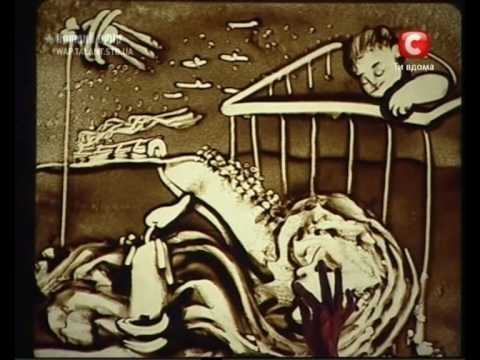 Vous recon­nai­trez en pas­sant une sublime ver­sion acous­tique de "Nothing else mat­ters", hymne de Metallica.
Kto zdes govo­rit po russky ? / Y a-t'il un russophone dans l'assistance ?
Via Lysergid